Dirt Simple Implementation
Our AHS is as simple as driving from A to B. Pronto's software learns a haul route from a mining operator driving a vehicle manually on the desired route, just one time. Operators then dispatch trucks to saved routes from their smartphones via Pronto's easy-to-operate mobile app.
This straightforward implementation reduces the time and capital needed to introduce autonomy into your fleet. It requires little, if any, infrastructure modifications.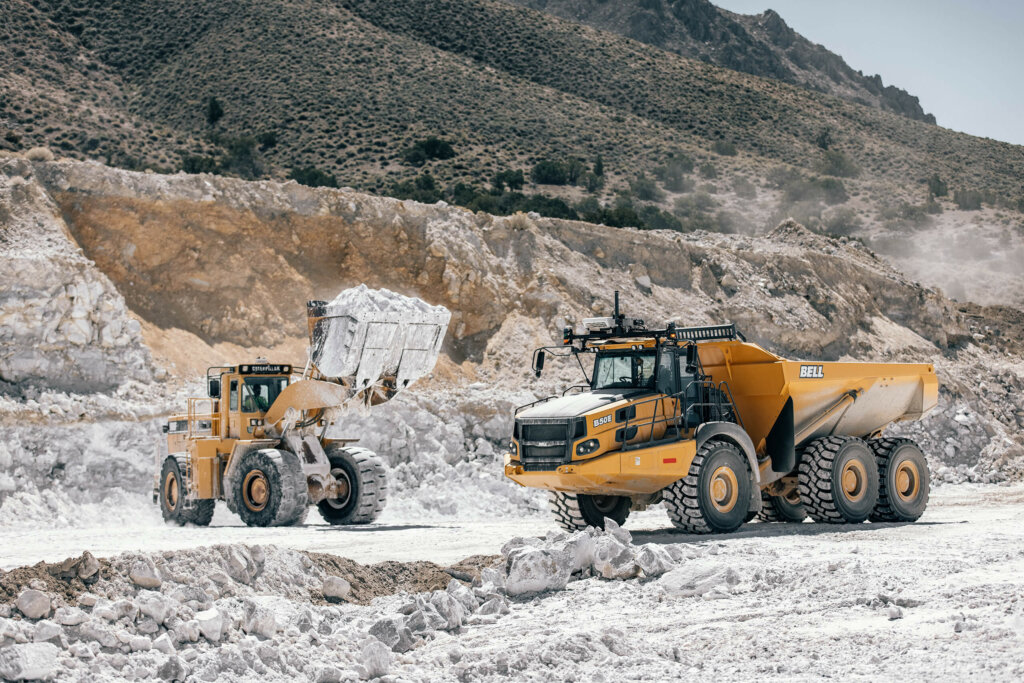 Superior Technology Systems for Advanced Safety
To meet the rigid safety requirements of mine operators, Pronto's turnkey software+hardware system enables protection that includes:
Precise situational awareness via computer vision, and GNSS
A rugged camera and GPS-based hardware stack that is lighter, faster, and more affordable than radar and lidar-based systems
Advanced object detection through the latest machine learning capabilities to reduce false positives, decreasing downtime and shutdowns
A retrofit drive-by-wire kit to actuate any vehicle with precision
Easily programmable software to add site-specific operational safeguards and rules of the road
All-stop buttons provided in all manually operated equipment that interact with our AHS
Improve Safety

Our rugged, proven system is fully cognizant of its surroundings day or night, regardless of weather or season, with a layered, redundant safety system platform. Reduce accidents, fender benders, and scrapes to lower insurance and minimize body corrosion.

At Your Autonomy Level

Delivers the following: ADAS, L9 + CAS, or L4 autonomy, depending on site maturity and needs.

Fleet Agnostic

Pronto is OEM, vehicle, and application agnostic. It can be used in various off-road applications and power trains as well as on class 8 haulers and support vehicles.

Improve Operational Efficiency

Our over-the-air software updates and system upgradability allows constant improvement without physical maintenance. Your operations will get smarter and more efficient automatically.

Advance Sustainability

Autonomous trucks use less fuel, tires, and other components due to their strictly managed operation. This reduces accidents and spillage that can be especially damaging near watersheds.

Maintenance Savings

Reduce accidents, fender benders, and scrapes to lower insurance and minimize body corrosion.

Labor Savings

Limit time lost from shift changes, breaks, and absenteeism, reduce worker fatigue and ensure continued operation in the case of unplanned labor disruptions.

Fuel Efficiency

Maximizes fuel mileage with a smooth application of throttle and a strict adherence to speed limits. We provide consistent vehicle speeds which can ease congestion in the queuing process and reduce idling and truck waiting time.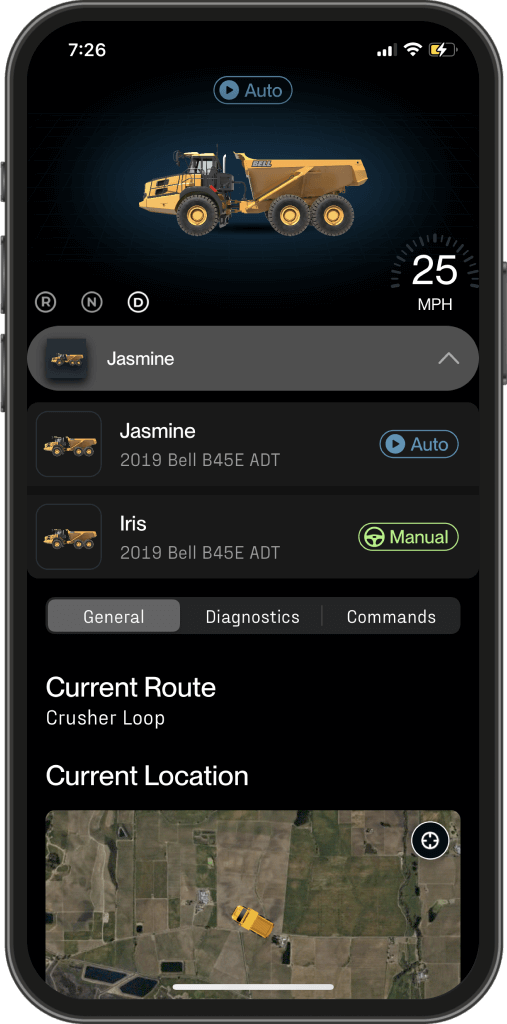 Supervise and Dispatch from the Palm of Your Hand
Pronto's convenient smartphone app does away with the need for a complex, expensive AHS control room while still providing:
Access control for authorized personnel
Notification of AHS activity
Fleet performance and location monitoring
Individual truck metrics, including fuel, payload, and utilization
Source and destination selection of your material movements
How we stack up
| Safety features | Other AHS | Pronto AHS |
| --- | --- | --- |
| Designed to respond to unpredictable events in high-traffic environments | | |
| AI-powered collision threat detection | | |
| Sensors used to ensure safety: | | |
| Camera | | |
| Radar | | |
| GPS | | |
| Lidar (brittle and limited) | | |
| Collision threat detection and response in absence of GPS and/or network | | |
| Detection of collision threats without radar signatures (pedestrians, animals, certain types of rocks) | | |
| Redundant neural networks | | |
| "Rover" systems on other equipment for safe operation of manned vehicles alongside autonomous units | | |
| Site optimization | | |
| System health checks | | |
| Functional in snow, rain and other harsh conditions | | |
| Autonomous operating zones | | |
| Minimal hardware points of failure | | |
Activating Wireless Connectivity for Autonomous Solutions
Wireless connectivity is a requirement for every AHS deployment. To address this need more affordably, we launched a subsidiary – Pollen Mobile. Pollen uses open-source mobile technologies that allow us to deploy reliable, secure wireless LTE networks to mine sites at a fraction of the cost.