What we do
Pronto delivers off-road autonomous haulage systems (AHS) specifically engineered for a variety of rugged environments. Complex industrial sites like mines and quarries rely on Pronto's AHS to improve productivity and safety and lower costs.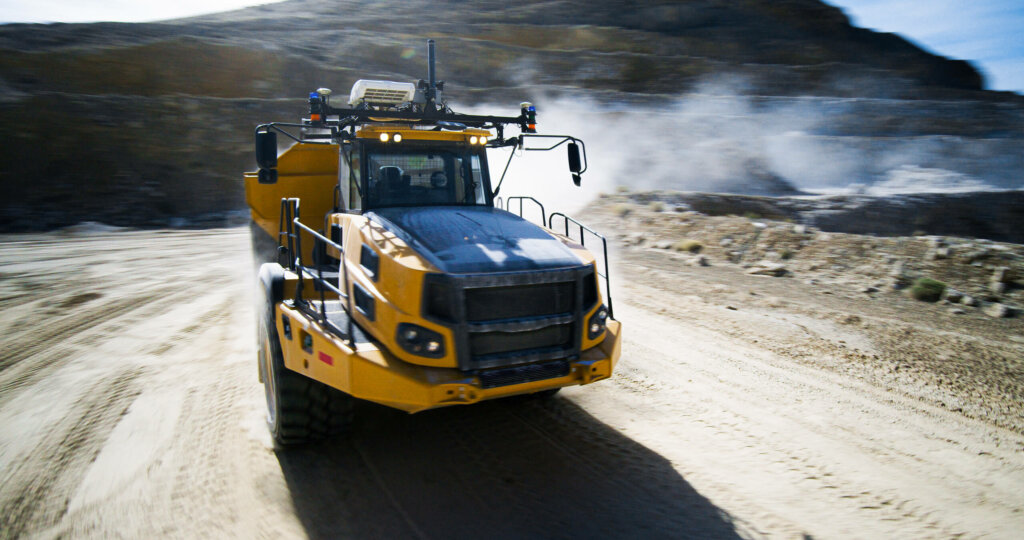 Why Pronto

Safety

Originally designed for highly unpredictable on-road applications and tested in the harshest off-road conditions. Pronto's state-of-the-art system uses camera and GNSS, leveraging layers of protection for world-class safety.

Why Pronto

Affordability

We offer the most affordable system on the market. You save on hardware expenses because our camera and GPS-based system does not depend on brittle, expensive equipment like lidar and radar.

Why Pronto

Productivity

Minimize unplanned maintenance and equipment wear through the optimal operation of your fleet. Our consistent vehicle speeds can ease congestion in the queuing process and reduce idling and truck waiting time. By deploying AHS, you can increase productivity up to 20%.

Why Pronto

Utilization

Reduce standby and process interruption by removing time lost to shift changes, lunch breaks, fatigue, and labor shortages.

Why Pronto

Simplicity

OEM agnostic and designed for ease of use. Seamlessly retrofit your current fleet in a matter of weeks. We work alongside your team for deployment, training, and ongoing support.
Staffing challenges? We have you covered.
Reduce worker fatigue, especially in short-staffed sites
Eliminate time lost from shift changes, breaks, and absenteeism
Attract new talent with cutting-edge technology
Do more with less. Redeploy workforce to higher value tasks
Pronto is designed to work safely in the most complex conditions; muddier, dirtier, harder.
Read More

Save Money and Increase Your ROI
By deploying autonomous haulage systems, industrial sites can achieve:
Up to

20%

Operational expenditure savings

Our AHS solves lost productivity due to shift changes, breaks, pre-shift inspections, and absenteeism. Additionally, because AHS is smoother, more efficient and reduces accidents, you can extend the lifetime of your fleet.

Up to

7%

Reduction in maintenance costs

More controlled driving = less vehicle and tire wear and tear, as well as unplanned maintenance. Minimize overhead, parts inventory, technician needs and continuous training sessions.

Up to

6%

Reduction in labor costs

Solve for worsening driver shortage and other staffing issues, including hiring and retention. Future proof your operations in the case of unplanned labor disruptions.

Up to

6%

Fuel efficiency gains

Save fuel from more controlled acceleration and braking. Our AHS's strict adherence to speed limits can ease congestion in the queuing process and reduce idling and truck waiting time. Saving fuel can also translate into a smaller carbon footprint.