As part of an ongoing spotlight on Women in Mining, Amanda Stutt featured our chief technology officer (CTO) Cat Culkin in a MINING.com article.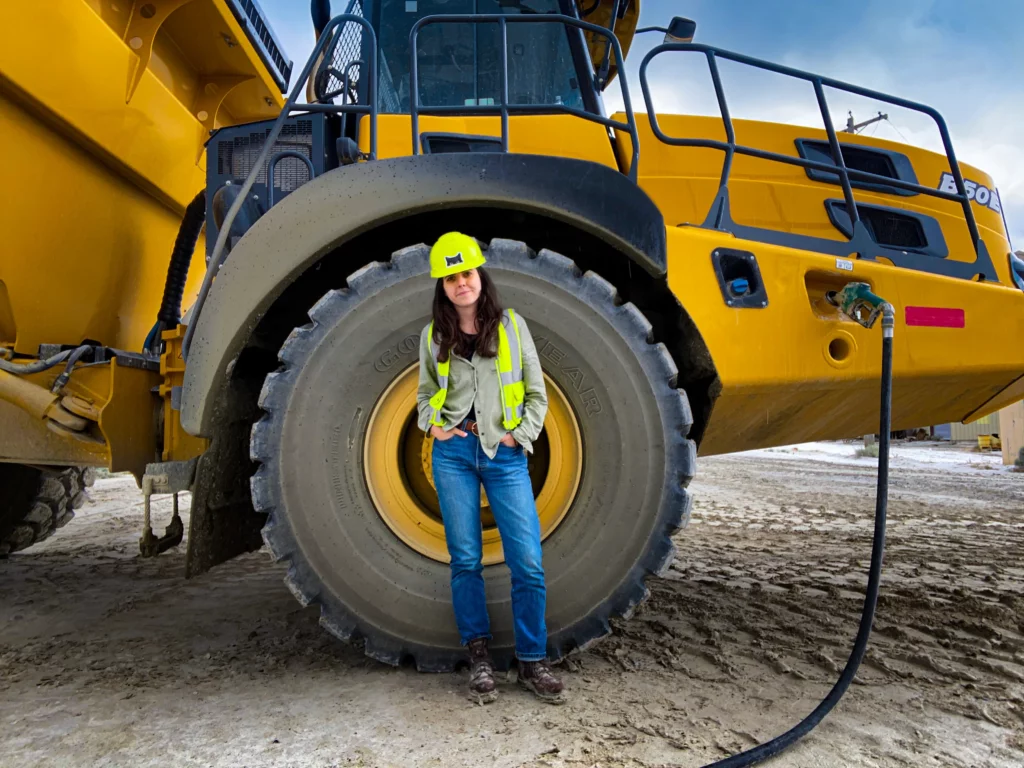 In the article, Cat reviews how her experience and interest in autonomous control systems and self-driving led her to join Pronto. Cat discusses the projects she is working on, saying:
"We're automating the mining trucks that are filled with material to be dumped, and crushers, stockpilers — there's a lot of parts to that. There's a lot of safety layers, object detection, person detection and vehicle detection. People struggle with that today — tonne haulage is a fairly dangerous part of mining. It's a top place for fatalities. We're bringing in a new deployment — we're going to have three autonomous trucks here, so it's all hands on deck. And we're doing a stripping operation, so we're going to be hauling dirt from an excavator and stockpiling it in the waste area."
Cat also shares her insights on the challenges and opportunities for women in mining, saying:
"There's a lot of pressure walking into a room and being the only woman and speaking up. Every time I ask a question, I feel like I'm representing all women a bit, and I want to do well. And so, for the next woman who walks into the room, they've already seen someone who is capable and confident and can do their job well. I feel like I have to be on, all the time. I think that's the biggest challenge. But the only reason is because I'm excited for the next woman and I want to make her job easier."
The story closes with Cat noting "one of the biggest misconceptions about the industry is that it is 'slow' and 'behind' and not ready for new things." She discusses how mines are becoming innovation hubs with new technologies, like Pronto AHS, coming on site.
To learn about how Pronto AHS technology delivers autonomous haulage today, contact us at sales@pronto.ai.