Autonomous haulage systems (AHS) are not new in the mining industry. For over twenty years, AHS has been deployed exclusively by large Tier 1 mining operations that use ultra-Class fleets. And they are effective. According to research from the University of British Columbia, autonomous haulage systems can increase productivity by 21.3% due to increased utilization.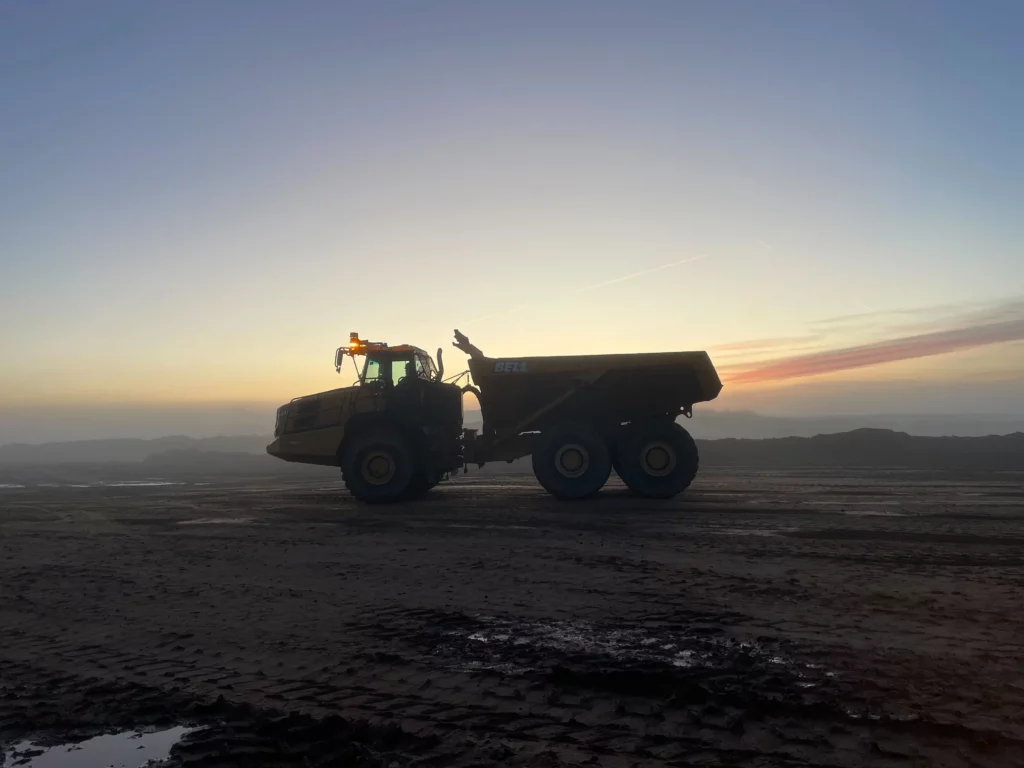 However, existing Ultra-Class AHS technology is too complex and expensive to be commercially viable for smaller fleets both in payload and number of trucks.
That's where we come in. Pronto's AHS is ideal for surface mines and quarries that operate fewer than ten trucks in the 30 to 150-ton capacity range, bringing the benefits of AHS to smaller operations at a fraction of the cost.
Let's look at three of the many reasons why Pronto AHS is the right choice for mine and quarry operators looking to automate their small fleet operations.
1. Ultra-class Level AHS Safety and Beyond
Safety is our top priority. Our AHS has been rigorously tested in the harshest environmental conditions. Developed in the complex and unpredictable on-road environment, Pronto technology is designed to perform in the most challenging situations.
To meet the rigid safety requirements of mine operators, Pronto's turnkey software + hardware system enables protection that includes:
Situational awareness through GNSS and wireless communications
Object detection through the latest machine learning capabilities to reduce false positives and improve safety, decreasing downtime and shutdowns
All-stop buttons provided in all manually operated equipment that interact with our AHS
A camera and GPS-based hardware stack that is lighter, faster and more affordable to deploy
2. Software-based Solution = Simplified Operation
With Pronto, running an autonomous fleet is no longer a cumbersome, intricate and expensive process. Pronto's software-based solution eliminates brittle sensing hardware like lidar and radar. Fewer components = fewer points of potential system failure and no new, complex maintenance requirements.
Our software learns a haul route from a mining operator manually driving a vehicle on the desired route just one time. Operators then dispatch trucks to saved routes from their smartphones via Pronto's simple-to-use mobile app, eliminating the need for a control room. Authorized site personnel can now command vehicle operations wherever they are, whether they're in the seat of the loading unit, at the crusher, or anywhere else where site supervisors work.
3. Cost-Effective Autonomous Haulage
We offer the most cost-effective AHS on the market.
The Pronto system is built for production rollout in weeks, not years. There are no upfront commitments or years-long feasibility studies needed. Unlike other AHS systems, we do not require costly installation and infrastructure changes. You get extra hauling capacity with no new capital expenditure requirements.
With low-cost hardware, increased utilization, and optimized operation, all this adds to super-fast ROI for your AHS deployment.
Delivering Autonomy Benefits Today
Mining vehicles, equipped with Pronto's AHS, are in daily production across North America today. Our customers trust us to advance their safety, efficiency, and cost savings. We deliver AHS simplified and catered to your needs.
To learn more about our AHS and arrange for a demonstration of your mining operations, contact us at sales@pronto.ai.