Interested in learning whether an autonomous haulage system (AHS) is a good fit for your mine but not sure how to get started? We have an affordable, efficient path to deploy Pronto AHS at your site and on your fleet. We take care of everything for a smooth transition to autonomy.
Let's take a look at how a Pronto AHS trial works.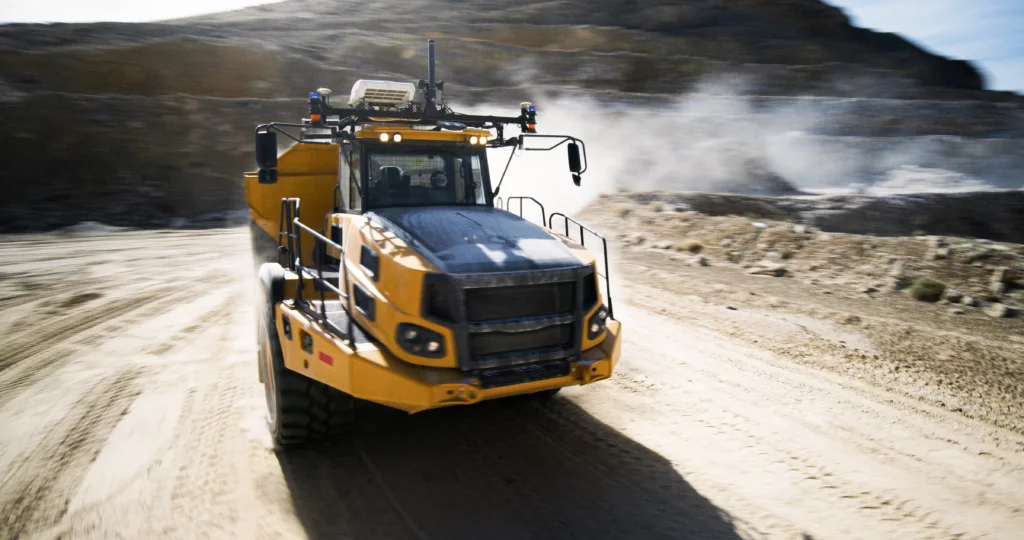 AHS Evaluation
To start, we will perform a characterization of multiples of your mining sites. This evaluation includes connectivity/LTE mapping via Rover, camera and logger mapping of haul routes, loading unit deployment investigation and review of a Sandbox autonomous operating zone (AOZ). We will assess your desired haul route along with loading and dumping zones.
Sandbox Demonstration
In the next phase, we will provide two trucks to deploy at your mine site. These trucks will have already been adapted from manually operated machines to using Pronto's AHS. A portion of your mine site will be converted to an isolated Sandbox AOZ to allow for safe AHS demonstration. A loading unit from your site will need to have our equipment temporarily installed for the demonstration.
The Sandbox demonstration showcases Pronto AHS technology's safety, availability and productivity. It typically runs for a few weeks. The demonstration consists of three stages:
Autonomous Haulage Trucks (AHT) Commissioning Tests, including safety systems, braking and steering, object detection and situational awareness.
Loading Unit Commissioning Tests, including safety systems, setting of spot points and access control.
Usage Case Tests, performing your typical usage cases at your mine, replicating and improving what you are doing manned.
Pilot Project
The next phase is we will deploy Pronto AHS onto your fleet at a single mine site. Our technology will be deployed on haul trucks, loading units, ancillary machines and light vehicles to safely allow interaction of a mixed fleet. The deployment will progress through the three stages of the Sandbox demonstration and then transition into steady state production.
The duration of the three stages will typically be a few weeks based on size and complexity of the fleet. Steady state production will remain operational at the site upon transition to the third stage.
Pronto AHS Deployed
After the successful pilot project has been completed and your site has adopted AHS into your operations, Pronto will work with you for a strategic plan to deploy AHS across all of your fleets.
Let's Get Started
Following Pronto's proven approach to strategically deploy our AHS system allows you to upgrade to autonomy, without switching fleets or costly infrastructure modifications. Conducting a time-limited demonstration at your site will help you gain confidence that Pronto AHS can be implemented simply, safely, and affordably.
Contact us at sales@pronto.ai to get Pronto AHS started at your site!